From the Principal's Desk
It is a matter of great pride and honour to lead Lal Bahadur Shastri College of Arts, Science and commerce, Satara at this historic location,
The parent body, Shri Swami Vivekanand Shikshan Sanstha Kolhapur, was established by Late Shikshan Maharshi Dr. Bapuji Salunkhe – imbued with nationalist fervour and a firm commitment to provide quality education to masses in vernacular language. For more than half a century this institution has been committed to academic excellence with social justice. From a modest beginning in 1967, Lal Bahadur Shastri College of Arts, Science and commerce, Satara has blossomed into a centre of excellence, carving out a niche for itself on the academic map of Maharashtra.
The college is a one of the best college of the Shivaji University, Kolhapur and has successfully completed two cycles of NAAC receiving one of the top scores 2.86 with 'B' grade.
The college, located on a spacious 2.6 acre and having campus in the heart of the city, comprises of moderate buildings, other academic and administrative infrastructure which is manned by an efficient staff. This meaningfully supports the quality undergraduate and post graduate academic programmes that are offered in the three main faculties of Arts, Science and Commerce. This college takes pride in being a place where students and faculty can pursue knowledge without boundaries.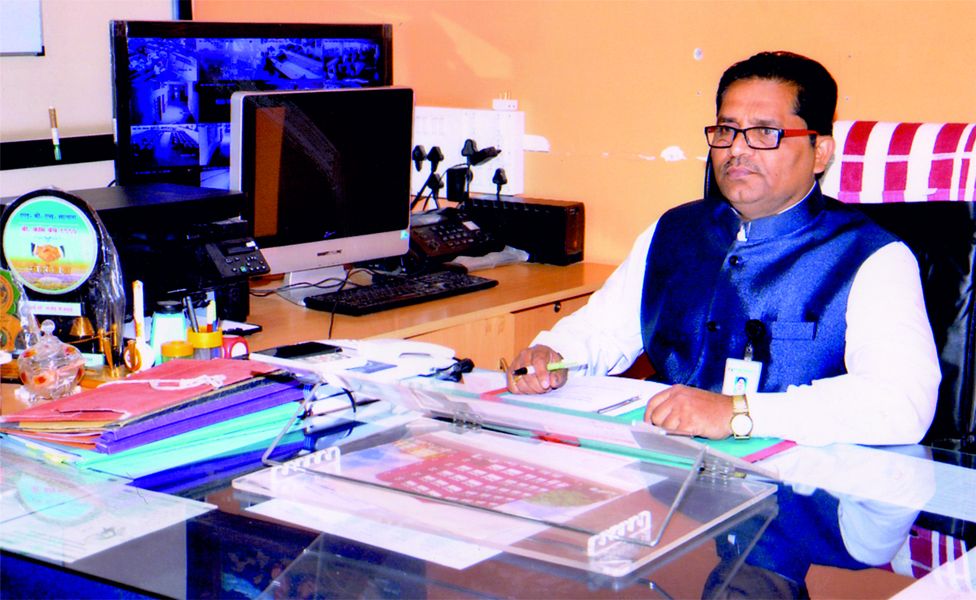 The responsibility of formal academics is very ably carried out by a highly qualified staff and is beautifully complemented by the varied co curricular and extracurricular activities that help to nurture the all round personality of our students.
The presence of LBSC Alumni in different parts of the country and globe, occupying seminal positions in Government, Corporate, Academics, Sports, Culture is a testimony to the versatile sensitive human resource that the Institution has helped to cultivate.
I invite all the stakeholders – students, teaching and non teaching staff, parents, retired teachers, Alumni, well wishers and everyone in the society at large to join us in making of our college a unique example of excellence and quality.
Let's work together with all the enthusiasm and gusto and take our college to greater heights.
Dr. R. V. Shejwal
M.Sc. Ph.D.
Principal, Lal Bahadur Shastri College Of Arts, Science & Commerce Satara